---
Bullet Design Page
Open the "Design Bullet Dimensions" tabbed page
Select the cartridge case from the table at page center.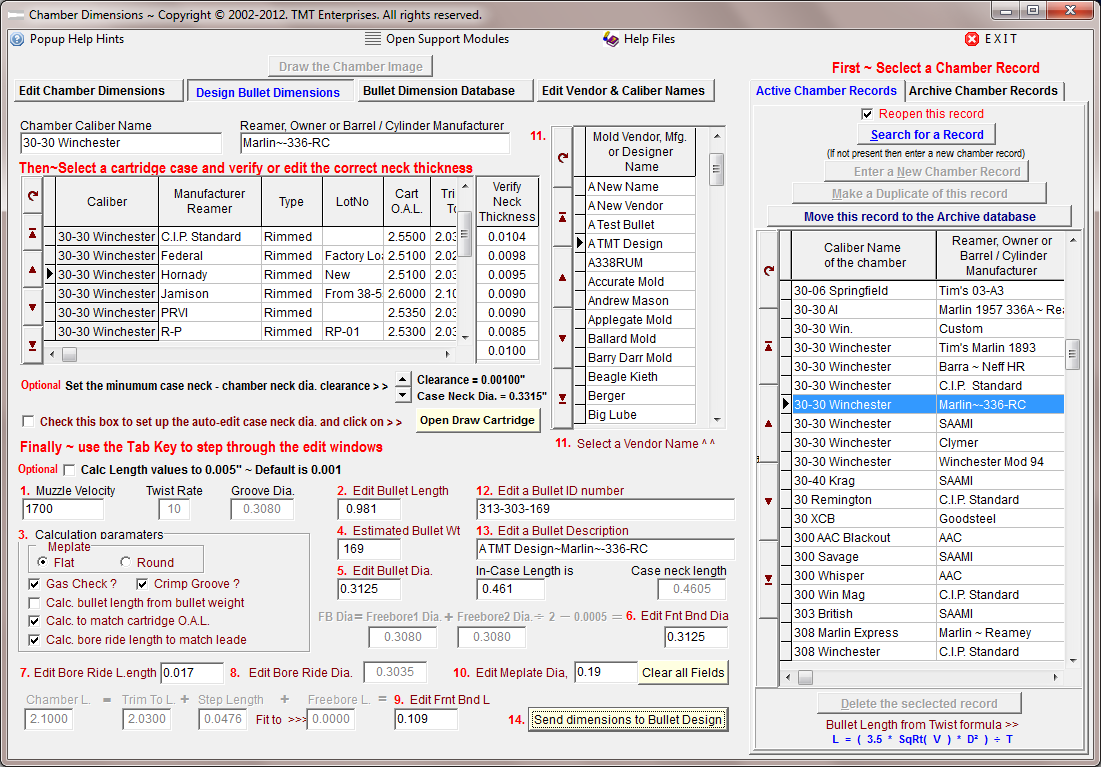 Verify or edit the cartridge neck thickness value.

Check the "Setup-auto-edit-case-neck-dia" checkbox and then click the "Open Draw Cartridge" Button.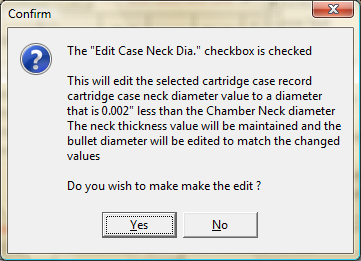 Click the "Yes" button to verify the cartridge edit.
This opens the Draw Cartridge Module.
Draw and save a cartridge image then return to the Chamber Draw and open the Bullet Design page.
By default, all length dimensions are calculated to the nearest 0.001 inch.
Check the Optional check box to calculate all length dimensions to the nearest 0.005 inch.
Starting at # 1, Enter an optimal muzzle velocity and then, using the keyboard's TAB key, step through the fields and select options to calculate the critical bullet dimensions.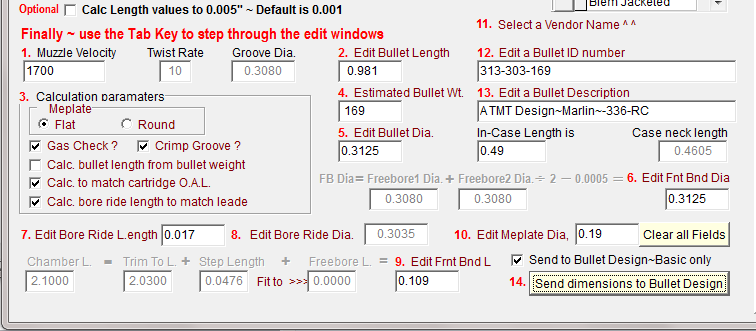 If the chamber neck diameter is small in comparison to the groove diameter and cartridge neck thickness values, this message will appear, suggesting the various options to use with the bullet design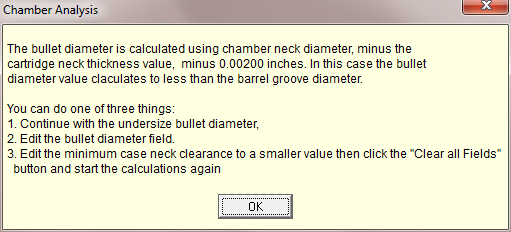 The software initially designs a bullet with the in-case length equal to the cartridge neck length.
If the selected cartridge has no neck length value or a very short neck the resulting design would have no or a very short bearing length. The message offers options that result in a bullet designed with adequate bearing length.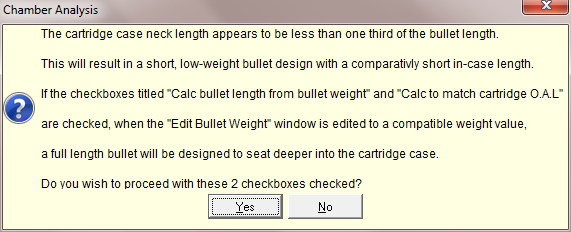 Send the critical dimensions to the Bullet Drawing module.

If the user has both the Cast Bullet Design ~ Basic and the Cast Bullet Design ~ Advanced module, certain designs may first be drawn in the more simple Basic module and then later edited and refined in the Advanced module
Edit a few parameters to your specifications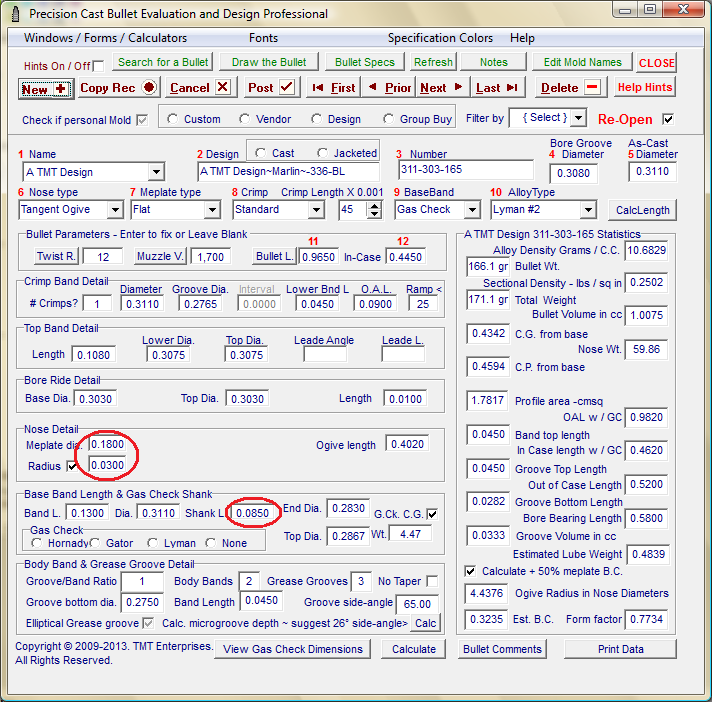 Draw the bullet to scale and save to the appropriate folder in the Chamber Pics folder.

Use the cartridge database to draw and save a cartridge sketch to scale

Use the overlay module to assemble the images and check for modifications (if any)
A 500 pixel per inch overlay image
A 1000 pixel per inch overlay image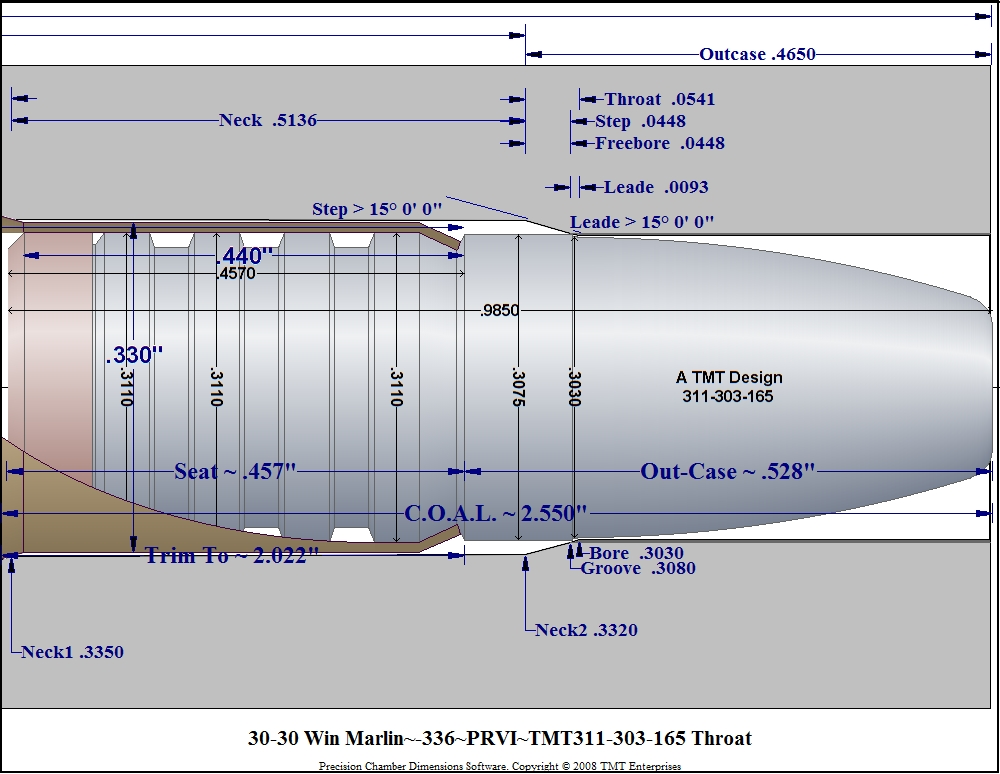 Another chamber selection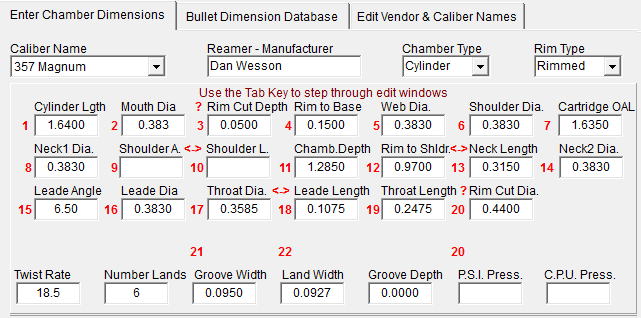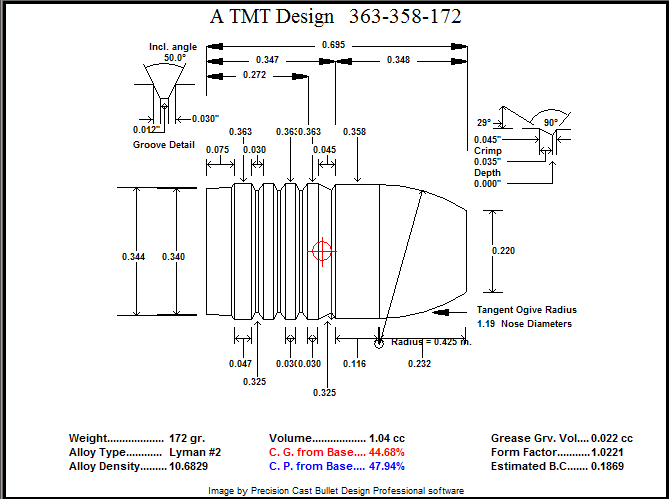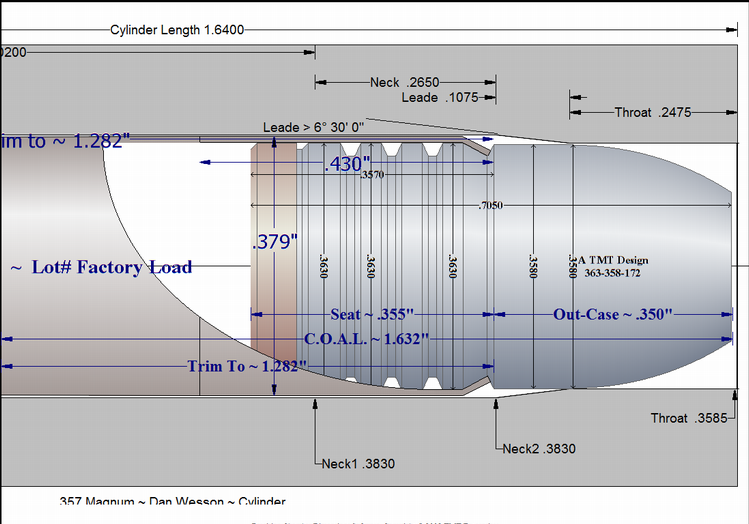 Copyright © 2014. TMT Enterprises. All rights reserved.